An investment in shared leadership in education is the commitment to take the decisions that are traditionally left to the principal to a broader team of educators in the school. Sure, the emergency du jour may be handled by administrators, but the important decisions, the ones that really move the needle for student success are proposed, discussed, refined and executed by a designated team of school leaders that include teachers. This team of leaders can tackle important topics like the focus of next summer's professional development, the budget priorities for the upcoming school year or the key moves to close the opportunity gap. Of course, time must be set aside for this group to meet. Protocols for what the team focuses on and how decisions are made must be identified.
Shared Leadership Resources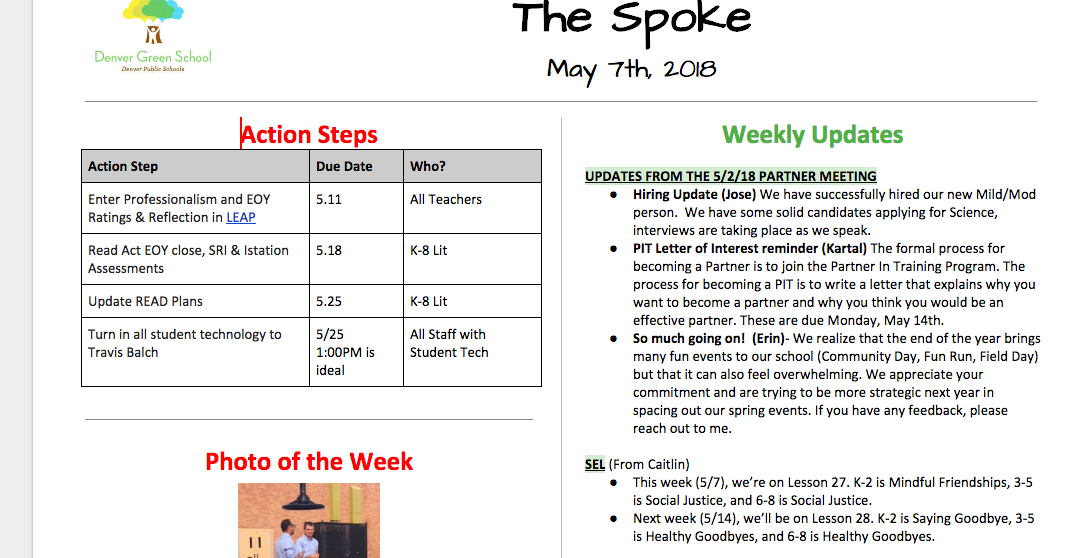 Strategic Planning Document: A document to support the transformation of your school's Mission, Vision, and Values into specific goals with supporting resources. Contains both a template and an example.
Leadership Hub Template and Example: The primary document to promote proactive leadership planning, organize leadership tasks, allow your leadership team to dialogue offline, and ensure efficiency during leadership meetings.
Leadership Meeting Template and Example: This agenda grounds the team in values, sets tasks and promotes systematic communication while keeping the leadership team organized.
Staff Newsletter Template and Example: A weekly format for ensuring transparent and effective communication to your staff.
Sample Norms: Adapted Norms of Collaboration for a school community.
Leadership Planning Template and Example: A document for organizing, planning and executing leadership initiatives.